Petoi Bittle X
Petoi Robot Dog Bittle X
Regular price
$236.99 USD
Sale price
$236.99 USD
Regular price
$279.00 USD
Save 15%
Sale price
$236.99 USD
(15% off)
Regular price
$279.00 USD
Unit price
per
Sale
Sold out
Shipping & Returns

☑ US orders: free shipping on $200+ orders and $5.99 shipping on smaller orders. Estimated delivery in 4-7 business days.

☑ International orders: free shipping on $400+ orders and $15.00 shipping on smaller orders, plus any applicable customs charges. Estimated delivery in 7-15 business days.

☑ Holiday orders: November and December purchases are eligible for free returns/exchanges by January 5 or within 30 days of receipt (whichever comes later). 
Share
Frequently Asked Questions
Open all
Close all
Where can I find the Bittle X user manual and/or documentation?
Please visit our documentation for detailed assembly instructions, as well as configurations, sample codes, and info about available upgrades.
How old should Bittle X users be when they get started?
Bittle is best-suited for users aged 10 and older. Younger users can enjoy building Bittle X under adult supervision
What are the differences of all of your Bittle robot dog models?
How long does it take to assemble Bittle X?
For the construction package, it takes 40-90 minutes to assemble and configure Bittle to be playable with the remote control or the Petoi mobile app.
The pre-assembled package allows users to enjoy Bittle straight out of the box with the included remote control or the Petoi mobile app.
Does Petoi offer drag & drop coding support?
How long does the battery last?
The Li-ion battery pack for about one hour of continuous walking.
Does the kit include a charger?
The kit does not include a charger but a Micro-USB to USB cable. The battery can be charged with regular micro USB chargers.
Can you tell me more about how your quadruped robots work with Arduino/Raspberry Pi and its supporting modules?
Can you tell me more about the supporting software to control and program Bittle?
Can you tell me the differences between your quadruped robot dog and cat?
How is Bittle X compared to some of the best quadruped robot dogs and mechanical puppies on the market?
Does Bittle X require a network connection to fuction? Does it send my voice to any server?
No, Bittle X doesn't need any network connection. It processes your voice command locally and doesn't send any of your voice to any server.
How much weight can Bittle X carry?
How many joints and degrees of freedom does Bittle X robot dog have?
Bittle X is a four-legged robot dog with 2 joints on each leg and 1 joint on its neck, so a total of 9 joints. It means Bittle X is a 9-degree-of-freedom(DOF) quadruped robot.
How fast can Bittle X run
A safe fast speed is 2 body lengths/second, or 40mm/second. It could run 3-4 body length /second in experimental mode(not published).
Where can I find 3D-print STL files for Bittle X?
Where can I find the best price for Bittle X? When will Bittle X be on sale?
Petoi.com always has the lowest price. Please scroll down to the bottom of this page and subscribe to our newsletter to get notifications of sales.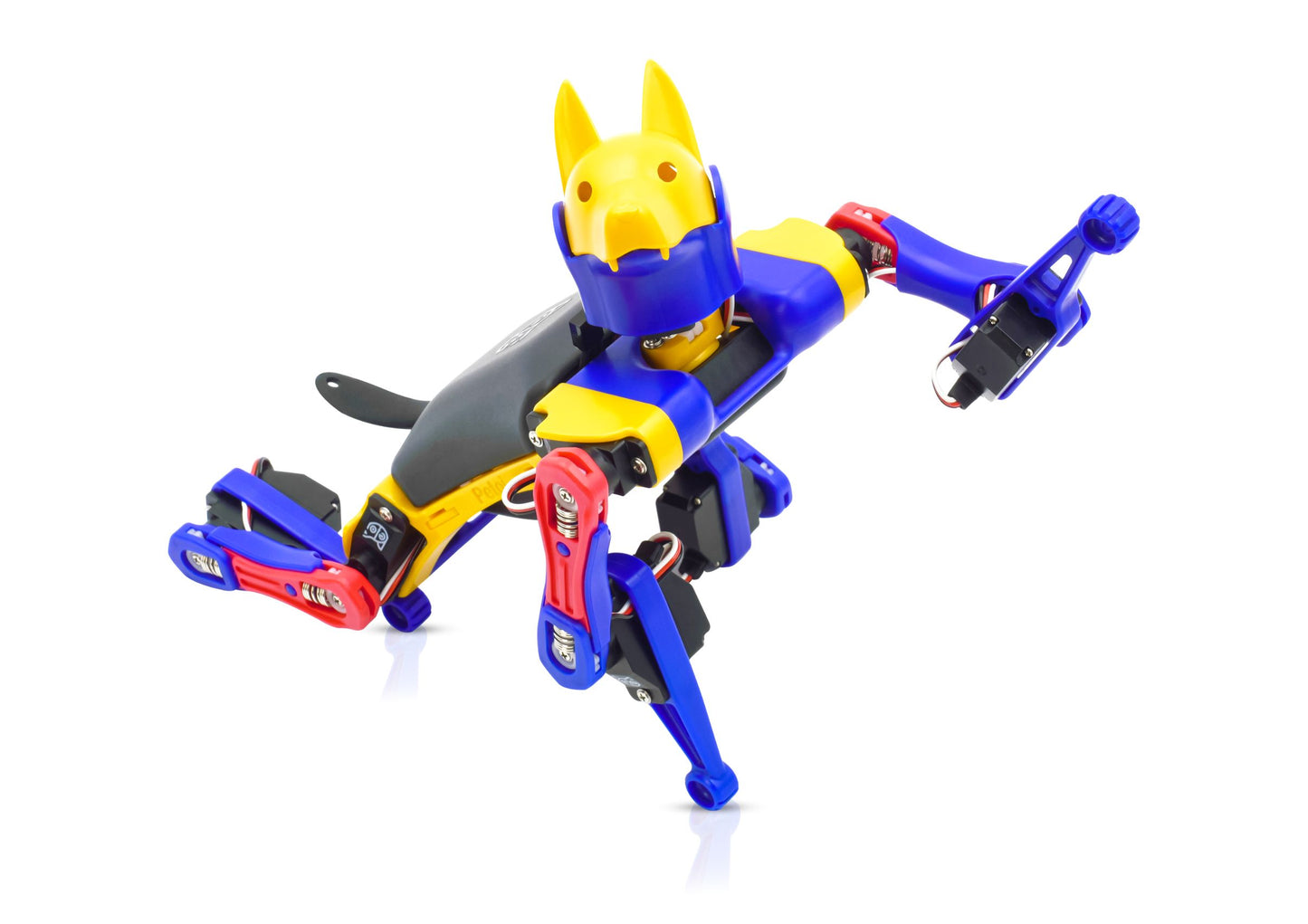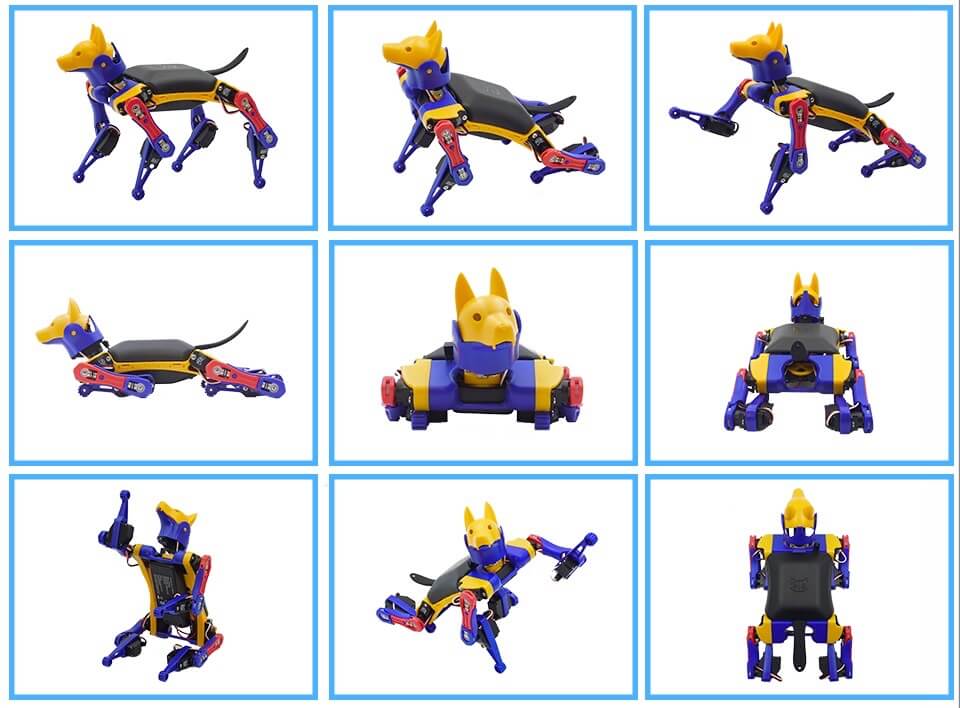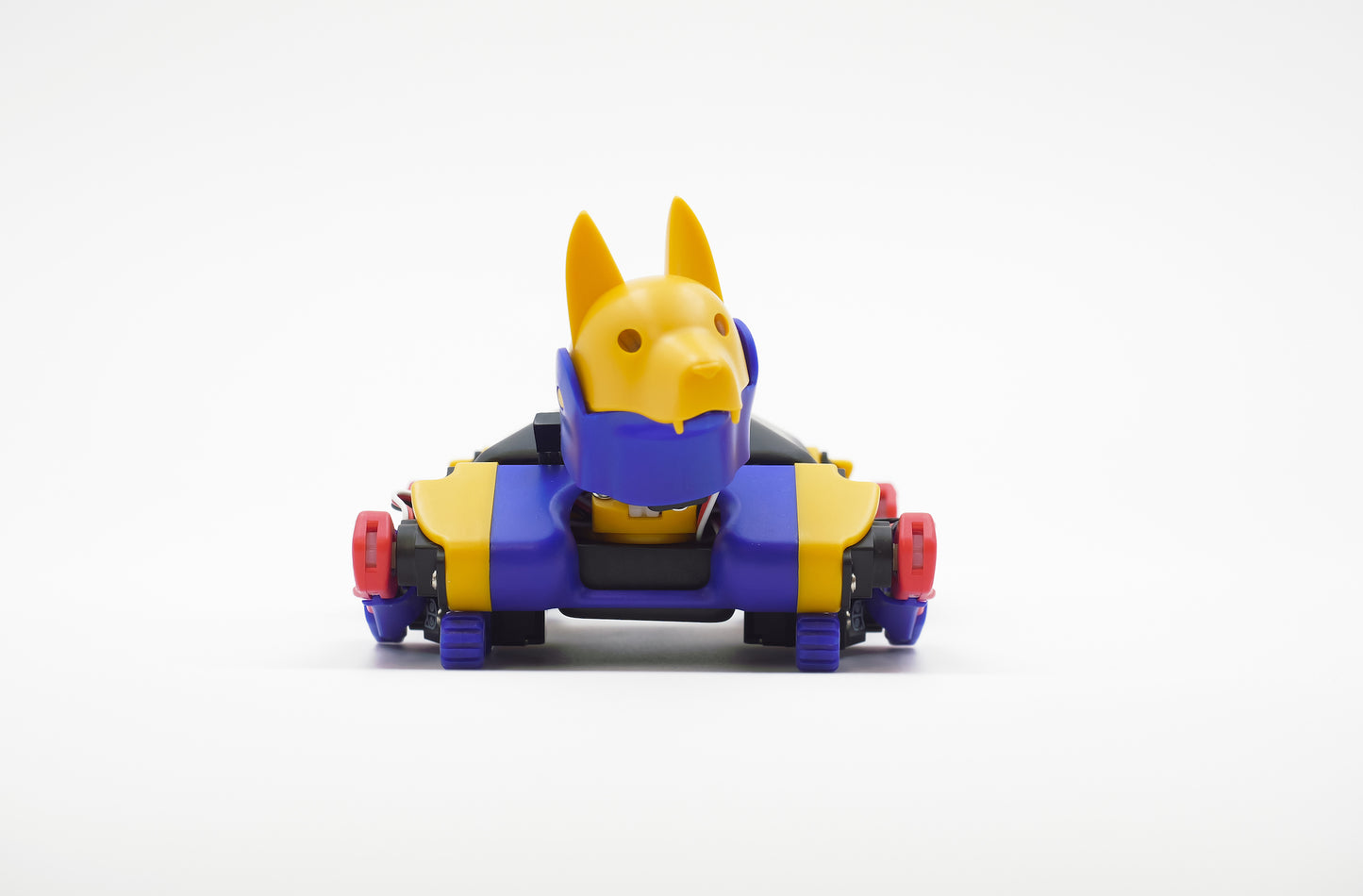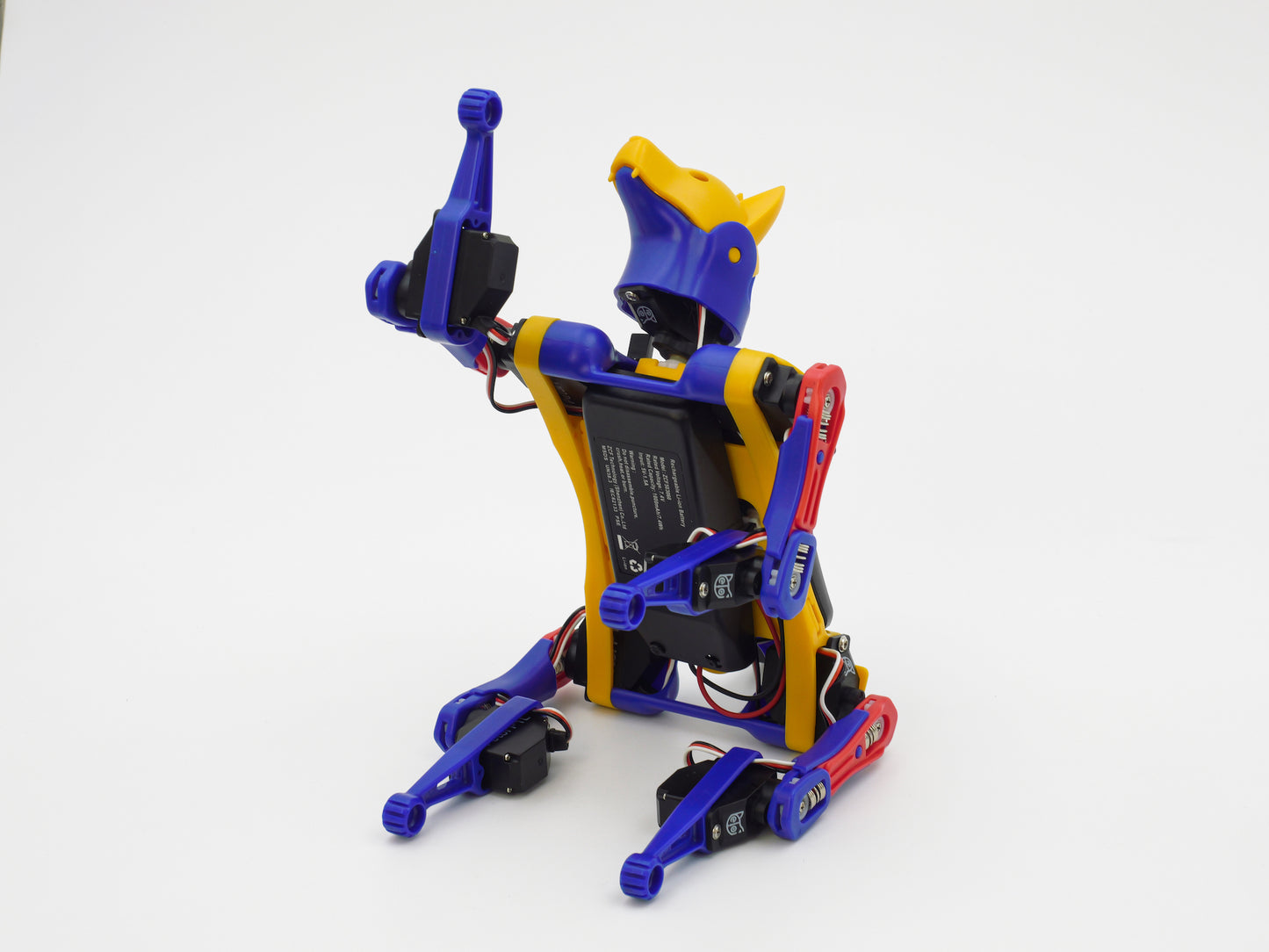 great open source quadrued robot kit
As a college student passionate about quadrupeds, I've longed to program my own robot dog. However, larger models like Spot Mini were too expensive for my budget. That's when I discovered the OpenCat project and Bittle — a fantastic mini robot dog equipped with sensors that I can program to learn new skills. What drew me in was its open-source nature, enabling me to explore beyond APIs and modify the firmware according to my preferences.
Nice robot dog to play with out of the box.
Nice robot dog to play with out of the box. The dog walks like the real ones!
I am picking up coding now. So this is a fun way to learn some coding.
Amazing robot and fantastic support!
I bought Bittle X as a birthday gift for my 9 year old son, who absolutely loves it! The tricks such as front/back flips that are activated through voice commands are really cool and cute at the same time.
I bought the construction kit, so my son and I had a lot of fun assembling it as well. The step-by-step assembly instructions on YouTube make it pretty straightforward. During assembly, we ran into an issue with one of the servos not working properly. That's when I had the pleasure of discovering how good their tech-support is. I requested help through their website and I got an email response by the end of the day, clearly showing step-by-step instructions with screenshots how to reconfigure the servo pins to address the issue. That indeed got the robot fully working, and they were also very helpful with answering a couple of my further questions.
I look forward to introducing my son to the exciting world of coding and robotics through Bittle's educational platform.