Petoi Bittle X
Petoi Robot Dog Bittle X
Regular price
$264.99 USD
Sale price
$264.99 USD
Regular price
$279.00 USD
Save 5%
Sale price
$264.99 USD
(5% off)
Regular price
$279.00 USD
Unit price
per
Sale
Sold out
Shipping & Returns

☑ US orders: free shipping on $200+ orders and $5.99 shipping on smaller orders. Estimated delivery in 4-7 business days.

☑ International orders: free shipping on $400+ orders and $15.00 shipping on smaller orders, plus any applicable customs charges. Estimated delivery in 7-15 business days.

☑ US holiday orders: November and December purchases are eligible for free returns/exchanges by January 5 or within 30 days of receipt (whichever comes later). 
Share
Frequently Asked Questions
Open all
Close all
Where can I find the Bittle X user manual and/or documentation?
Please visit our documentation for detailed assembly instructions, as well as configurations, sample codes, and info about available upgrades.
How old should Bittle X users be when they get started?
Bittle is best-suited for users aged 10 and older. Younger users can enjoy building Bittle X under adult supervision
What are the differences of all of your Bittle robot dog models?
How long does it take to assemble Bittle X?
If you buy the pre-assembled kit, you can play with Bittle X out of the box with the included remote control or the Petoi mobile app.

If you buy the construction kit, after assembling the pieces, you will need to learn some basic operations in Arduino IDE or use the Petoi mobile/desktop apps to configure. Then you can control Bittle X with the included infrared remote or the Petoi mobile or desktop apps.
Does Petoi offer drag & drop coding support and curriculum?
How long does the battery last?
The Li-ion battery pack for about one hour of continuous walking.
Does the kit include a charger?
The kit does not include a charger but a Micro-USB to USB cable. The battery can be charged with regular micro USB chargers.
Can you tell me more about how your quadruped robots work with Arduino/Raspberry Pi and its supporting modules?
Can you tell me more about the supporting software to control and program Bittle?
Can you tell me the differences between your quadruped robot dog and cat?
How is Bittle X compared to some of the best quadruped robot dogs and mechanical puppies on the market?
Does Bittle X require a network connection to fuction? Does it send my voice to any server?
No, Bittle X doesn't need any network connection. It processes your voice command locally and doesn't send any of your voice to any server.
How much weight can Bittle X carry?
How many joints and degrees of freedom does Bittle X robot dog have?
Bittle X is a four-legged robot dog with 2 joints on each leg and 1 joint on its neck, so a total of 9 joints. It means Bittle X is a 9-degree-of-freedom(DOF) quadruped robot.
How fast can Bittle X run
A safe fast speed is 2 body lengths/second, or 40mm/second. It could run 3-4 body length /second in experimental mode(not published).
Where can I find 3D-print STL files for Bittle X?
Where can I find the best price for Bittle X? When will Bittle X be on sale?
Petoi.com always has the lowest price. Please scroll down to the bottom of this page and subscribe to our newsletter to get notifications of sales.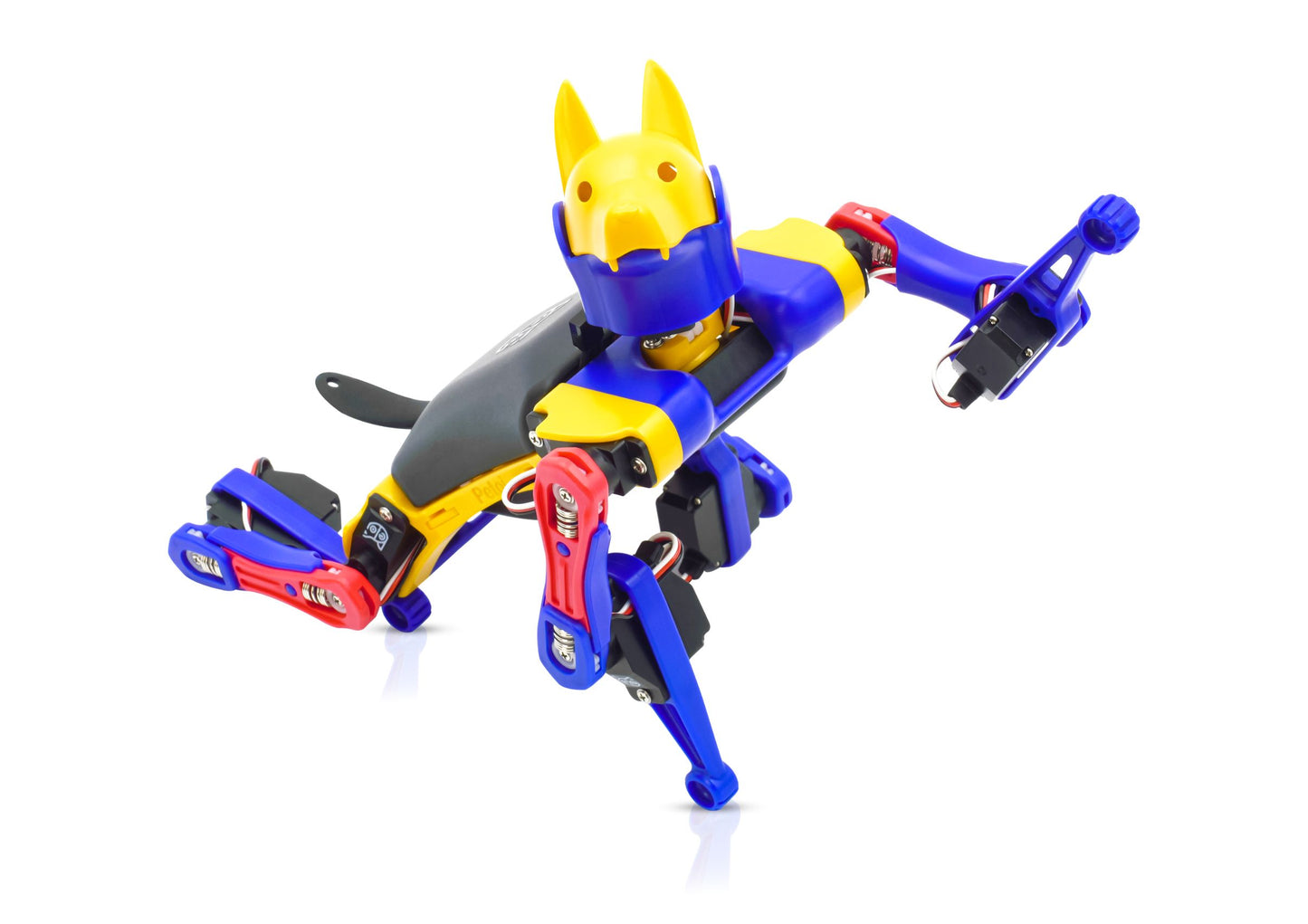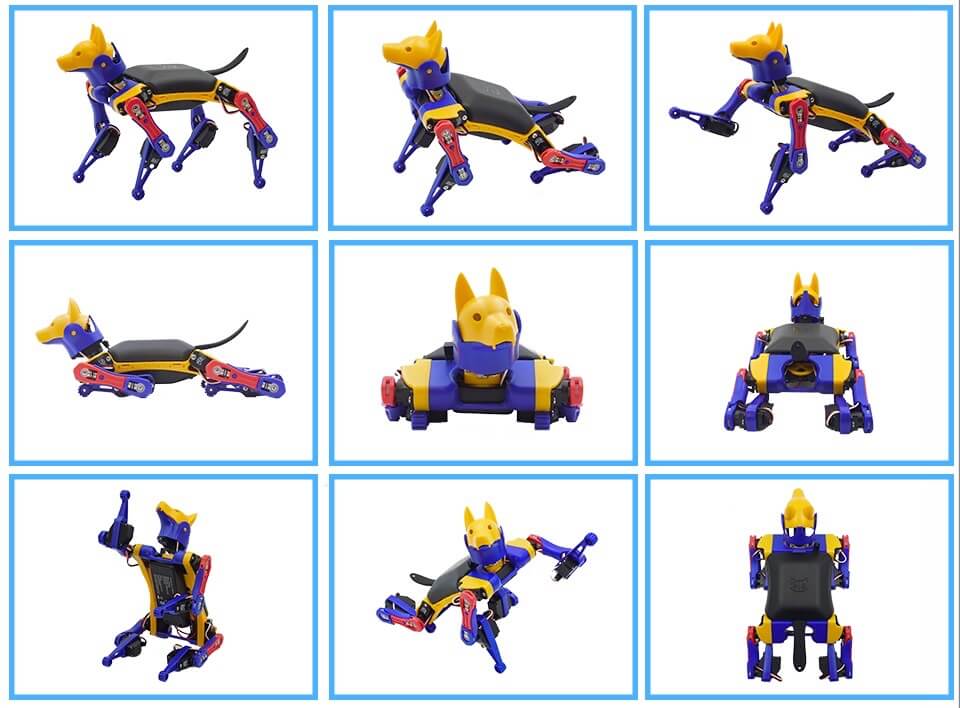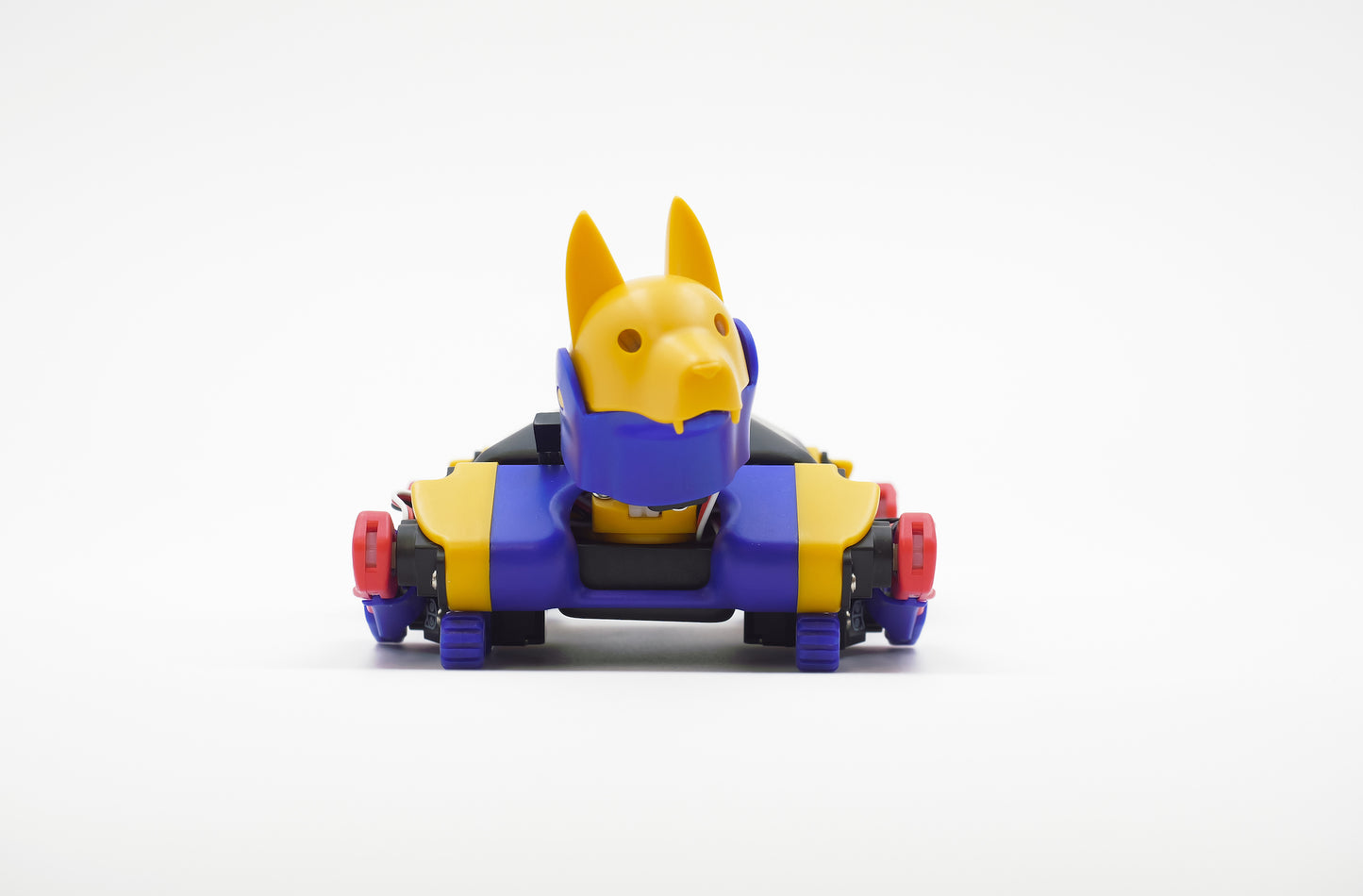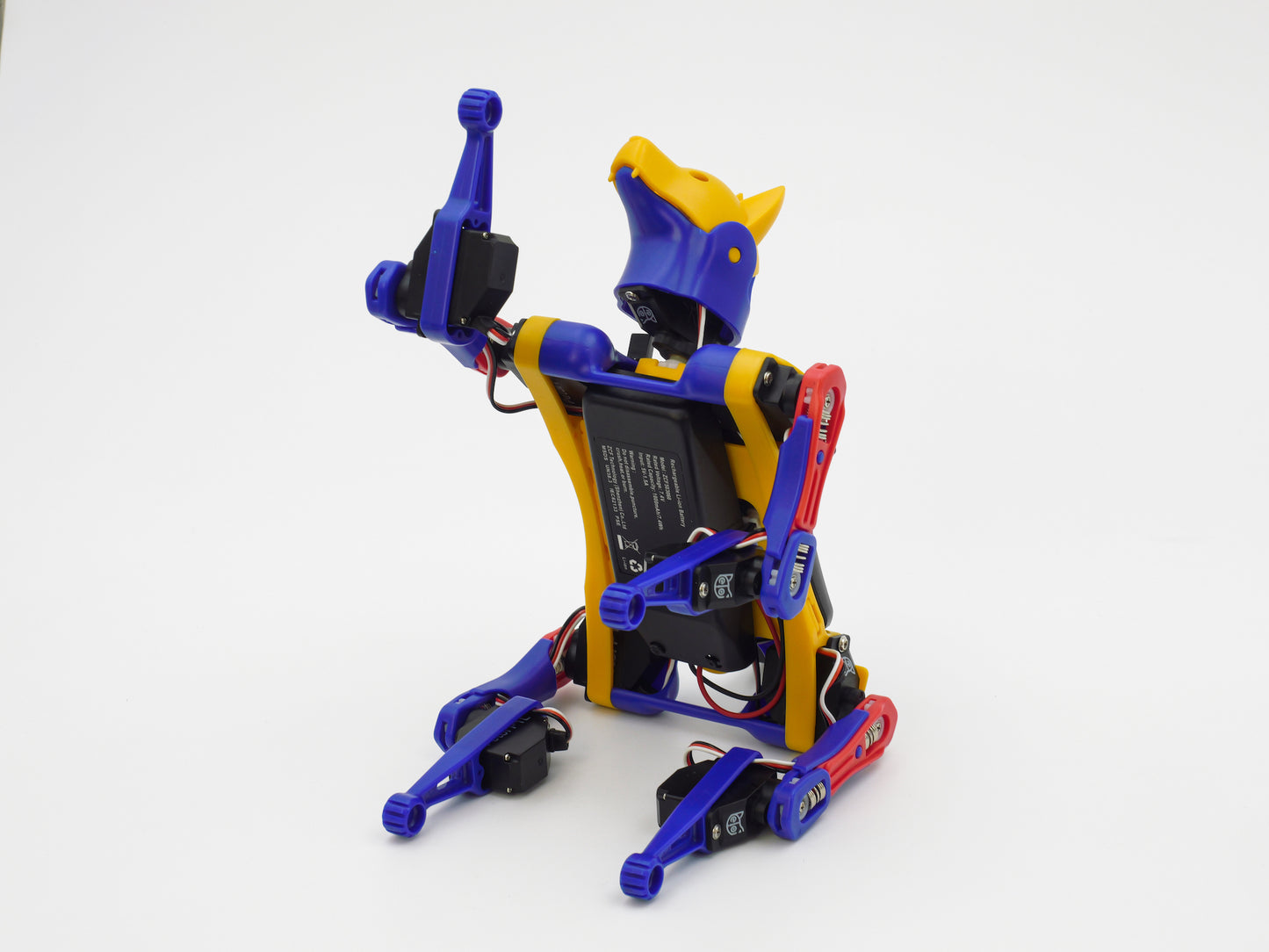 Awesome Learning Tool
It took me a while to get set up with the Bittle X, but now I can't say enough good things about it. It is ingenious in design, solidly built and exceptionally well documented. I'm looking forward to many hours of learning ahead.
Our students loves Bittle X
Amazing robot with voice commands.
Easy to build and program.
Bittle X is a fun and inspired creation you assemble on your own!
Bittle X has been a joy to work with out of the box since day 1. All the functionality is built in on this model which makes it very convenient. I love that I can calibrate the robot's servos using the mobile app to get it working perfectly. The software is easy to install and work with. The board connected to BlueTooth right away. The customer service has been incredible with providing resources to get Bittle X working. I highly recommend Bittle X!